Meet Our Friendly Office Staff
The first thing you'll notice when you walk into Companion Animal Hospital is the incredibly friendly and inviting atmosphere. Members of our staff have been hand-picked to provide you & your pet the best possible experience during your visit. Learn more about our team below.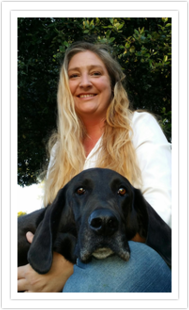 Alisha , RVT Supervisor
Alisha has been working at Companion Animal Hospital since it opened in 2009. She has been in the Veterinary field since 2000 and became a licensed technician in 2010. She hopes to one day be a licensed behavioralist and rehabilitationist. Alisha finds working with our behavioral challenged patients very rewarding. When she's not home tending to her little zoo of dogs, cats, bird, and reptile you can find her on the beach, in the river or out on the bike trails with her boys.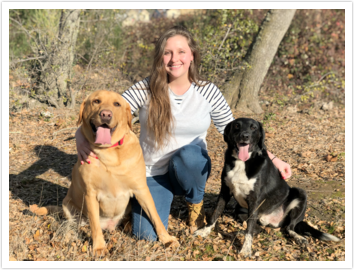 Jillian , RVT Supervisor
Jillian is a RVT who is licensed both for the state of California and nationally. She has been working for Companion Animal Hospital since 2010, and loves the unknown of what each day brings working in a veterinary hospital! She is mother to Jameson Hazel, and four fur children: Kevin, Bodie, Iris, and Baldar. All are equally a handful and keep her busy in her free time. Jillian enjoys good food and being outdoors exploring with her family. She looks forward to meeting and building relationships with not only the patients she sees, but also their loving owners.
Candace , Office Manager
Candace has been working at Companion Animal Hospital sine 2014 and in the veterinary field for over 10 years. She is a proud mother of one human child Jack, and three fur children Alice, Omar, and Sharon. Outside of work she enjoys gardening, cooking and spending time with her family. She believes kindness, laughter, and passion is the keys to a happy life.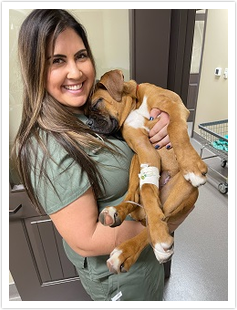 Brooke , RVT
Brooke joined the Companion Animal Hospital team in 2011 and obtained her RVT license in 2013. She has a passion for working with animals and thoroughly enjoys assisting in surgery. Brooke is a proud mom and loves spending time with her husband and 2 children. At home she has the most loveable hound dogs and Maui the mischievous mouser. Some of her favorite activities are camping, gardening, shopping, and traveling to tropical destinations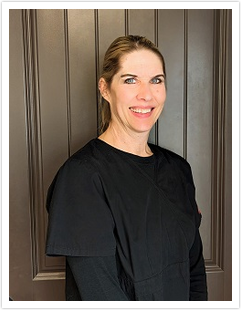 Jeanette , RVT
Jeanette has been an RVT since 1997 AND joined the CAH team in 2018. Helping animals is truly her passion! She is especially interested in low stress patient handling, exceptional patient care, and client education to help you take the best care of your fur babies. When not at work, she loves spoiling her 3 rescue kitties Jelly, Jane and Sasha, and her little rescue doggie Sienna.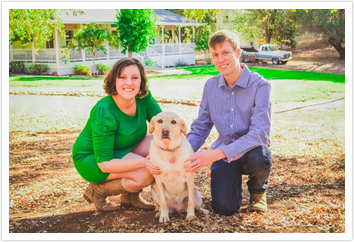 Collier , Veterinary Assistant
Collier is newer to the veterinary field but has been working with animals her whole life. Collier grew up on a cattle ranch in Shingle Springs where she grew up with Black Angus cattle, horses, dogs and cats. She grew up showing cattle and raising guide dogs for Guide Dogs for the Blind. After graduating college, she then went on to work for Guide Dogs in the Bay Area for 5 years where she worked with behavioral career change dogs, potential breeder dogs, and managing a training kennel. She also worked in the field helping manage guide dog puppies in training. When Collier married her husband Bryan, she found herself back in El Dorado County and her pets began going to Companion Animal Hospital. Collier's furbabies include career change from Guide Dogs yellow lab Penny, black cat Cosmo and calico cat Lassen.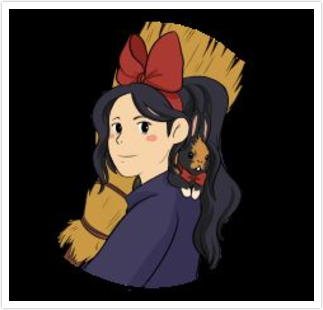 Madison , Veterinary Assistant
Madison started with us back in 2013! After college, she joined us full time in May of 2018 as a Kennel Assistant, promoting to Kennel Supervisor and most recently as a Veterinary Assistant and training coordinator!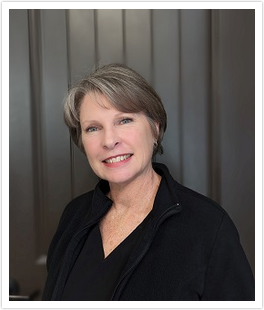 Meg , Receptionist
Meg joined our front office staff in April of 2019. You will normally see her smiling and problem solving!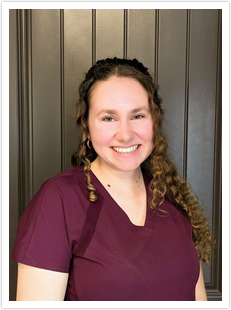 Lindsey , Veterinary Assistant
Lindsey joined us July of 2019 as a Kennel Assistant. After increasing her knowledge and valuable skills, she was recently promoted to Veterinary Assistant!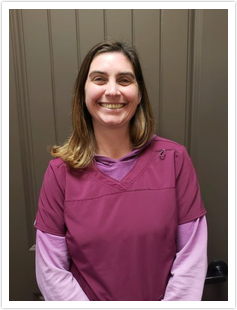 Victoria , Receptionist
Victoria joined us in February of 2019. As a full time health care professional and puppy raiser, Victoria regularly helps out our front office staff!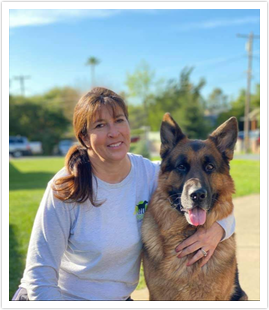 Amanda , Receptionist
Amanda joined the CAH team in March of 2021 after having been a client since not long after the practice opened! She enjoys the busy atmosphere and seeing what each day will bring. Amanda has 2 cats, Ruby and Mean Kitty, and 2 dogs, Thorne (German Shepherd) and Crooks (French Bulldog) as well as a husband and 2 grown sons. When not working she serves as chauffer for Thorne, who is a very busy Registered Therapy Dog. She can also be found watching or playing soccer or hiking in the Sierras.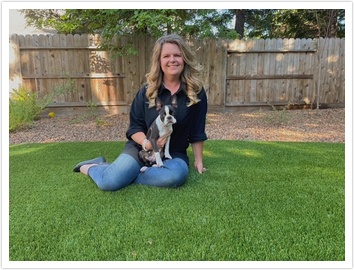 Daniele , Kennel Assistant
Daniele joined the CAH Family in May 2021. She loves working with all the amazing animals that come through our hospital. She's a wife and also a mom of two amazing daughters. She's obsessed with Boston Terriers, especially her own sweet and spicy little girl, Harper Mae. Outside of work, Daniele has a very eclectic combination of hobbies including reptile keeping, hydroponics, and soap making. Every day at CAH is an adventure and it's an honor to work with such an amazing group of people.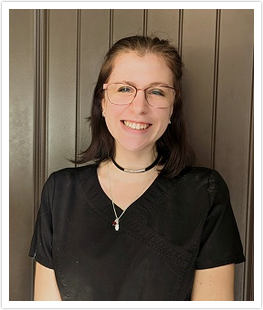 Maddie, Kennel Supervisor
Maddie joined CAH in the fall of 2021 and instantly loved the rewarding yet challenging day to day the veterinary field had to offer. She has 3 feline fur babies and a truly unique chihuahua/pug mix, Ellie, who greet her when she arrives home each day! She was recently promoted to Kennel Supervisor and hopes to begin schooling to become a Licensed Veterinary Technician.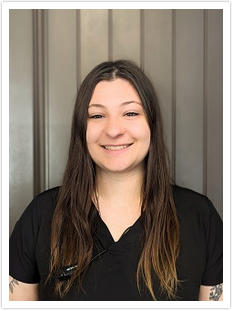 Abbie, Veterinary Assistant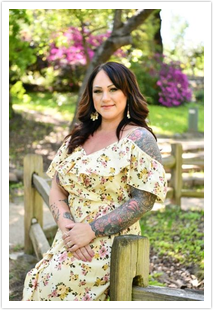 Andrea , Receptionist
My name is Andrea, I'm a mother of two spunky teenagers and 4 fur babies, Ollie the boxer, and my 3 pugs, Winnie, Penelope and Mavis. I'm also blessed to be married to my high school sweetheart! When I'm not greeting all of our sweet faces at Companion Animal Hospital, you'll find me at the beach, camping or on some sort of adventure with my family. Speaking of family, I absolutely love and adore my Companion Family!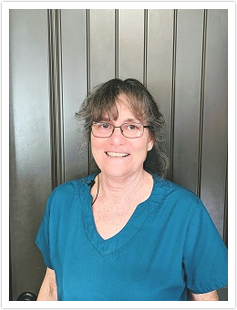 Celeste, RVT
Celeste joined us in February 2022 and is one you will see most often handling our vaccine appointments!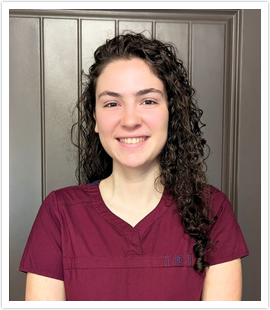 Sebrina, Kennel Assistant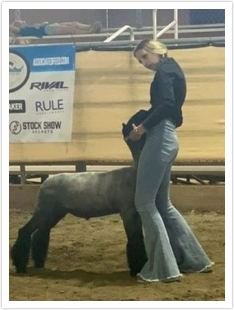 Samantha, Kennel Assistant
Hi! My name is Samantha. I love showing sheep and working with animals. In the future, I hope to work as a pediatric nurse!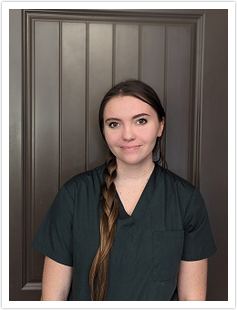 Alleah, Kennel Assistant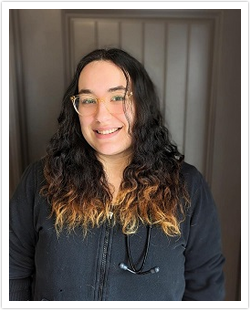 Bri, Veterinary Assistant
Since I was little, I've always had a passion for animals and currently in school to become a Registered Veterinary Technician. I love seeing a patient leave the hospital healthier than when they got here. I'm very passionate about my schooling and also music. If I'm not at the Disney Theme Parks, I'm at home taking about Disney with my boyfriend and our fur-babies, Cat Lucky, Kitten Nigel, Sphynx Kitten, Raisin and Pitbull Rina. I hope to further my career with the support of my family at Companion Animal Hospital!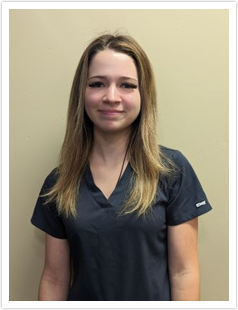 Alana, Veterinary Assistant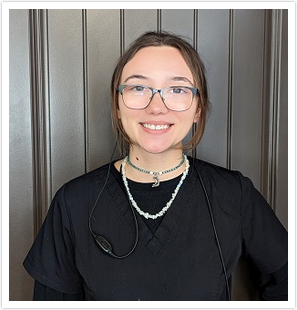 Ocktavia, Kennel Assistant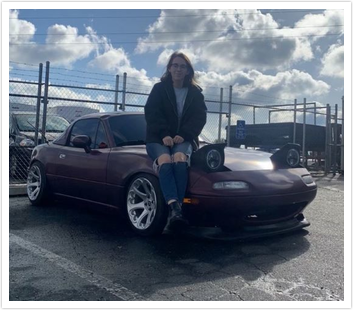 Michelle, Kennel Assistant
"Hi! I'm currently going to school to hopefully become a veterinary technician. I spend a lot of my extra time playing with my cats or working on my car!"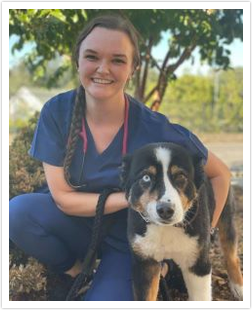 Emily, RVT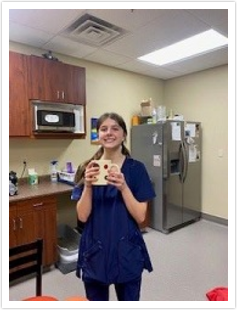 Baylor, Kennel Assistant
Brianna, Kennel Assistant
Mikaela, Kennel Assistant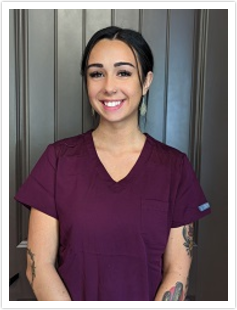 Ashlyn, Receptionist
Ashlyn is one of newest members of our Companion Family. She is a devoted mother to her baby, Aspen, and considers her the center of her universe. Ashlyn's early years were marked by an abiding love for animals. This made inevitable that she would eventually find her calling in the veterinary field. She has been able to combine her love of animals with her desire to help others and making a difference in the lives of both animals and their owners. Her dedication and compassion have made her an asset to our veterinary team.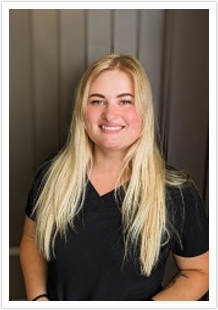 Kylie, Kennel Assistant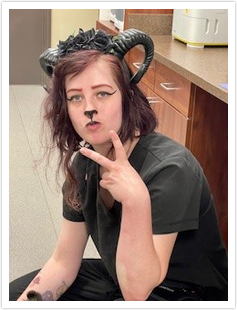 Miranda, Veterinary Assistant
Bobbie, Veterinary Assistant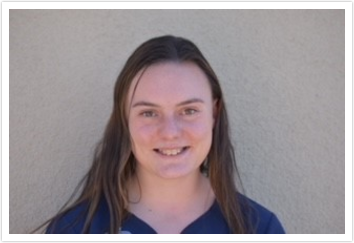 Kendal, Kennel Attendant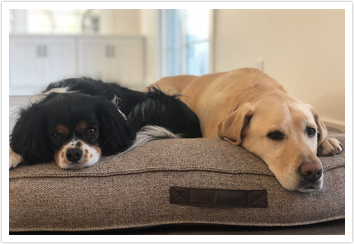 Dixie & Andy
Dixie and Andy are deep in discussion in deciding their job descriptions (as you can see from their photo). They'll have to get back to you after their naps.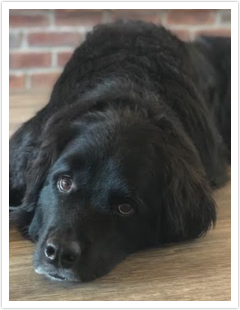 Nellie
Nellie works hard at being the "goofy newfy." Be careful, she might slime you!